WHITE PAPER - DOWNLOAD FOR FREE
Build vs. Buy:
Identifying the Optimal Route to Mobile-Enabling Your Photo Products
A build or buy guide for those who want to boost their m-commerce with personalized photo products
Consumer demand for personalized photo products is booming. The global market for photo-related purchases such as prints, photo merchandise, calendars and photo books is predicted to reach US$27 Million by 2027*. This demand is driven significantly by two factors: the massive growth of smartphone apps that allow photo capture and sharing, and the continued strength of e-commerce, especially during the COVID-19 pandemic.
To make the most of the opportunity, photo-related purchases need to be driven directly from the mobile device — the place where most photos are now captured.
So, retailers looking to enhance their share of customers' wallets with emotional photo products have a decision to make.
Do they build their own mobile photo editing and product creation software tools?
Or buy an off-the-shelf app?
WHITE PAPER - DOWNLOAD FOR FREE
ip.labs Photo Product
E-Commerce
Accelerate your photo business
Do you want to get a better insight into the e-commerce platform we offer? Our white paper gives all the information you need regarding the components of our solution, which helps our partners strengthen their brand and reach higher conversion rates. Discover how easy it is to increase sales and reach an outstanding performance with your personalized photo products.
Download our free e-book to track down the path to a successful photo business.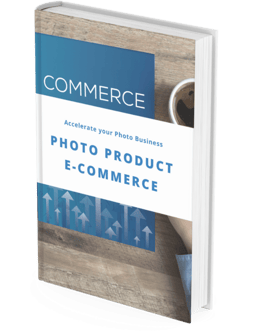 Get a better grasp of the following contents:
ip.labs white label solution

Platforms we support
Integration in partner systems
Innovative mobile features
And much more!
DOWNLOAD YOUR WHITE PAPER HERE
For us, satisfied customers are the most important thing. They love creating their photo products with ip.labs' easy-to-use software.
- Tanja Hennes, myFUJIFILM